All Factory 80hp-140hp Corvair air Cleaner assemblies, excluding the 1960 designs have an inherent shortcoming! The air entering the top of the carb is forced to turn 90 deg.!
A simple, economical modification for 1964-9 engines is presented here.
PARTS:
2- 2" x 1-1/2" ABS reducer couplings [ available anywhere plumbing supplies are sold / 79 cents].
1- 1/4 x 20 x 4-1/2 bolt
1- rigid tube 3-1/2" long
1- 1/2" ID x 5/8" OD clear tubing 3" long [ PCV extension].
1- BLUE RTV Gasket maker
As you can see they have been notched to fit the top of the carbs and RTV applied to act as the sealring.
Here you can see the "lip" that was in the center has been removed using a 1/2 round coarse file..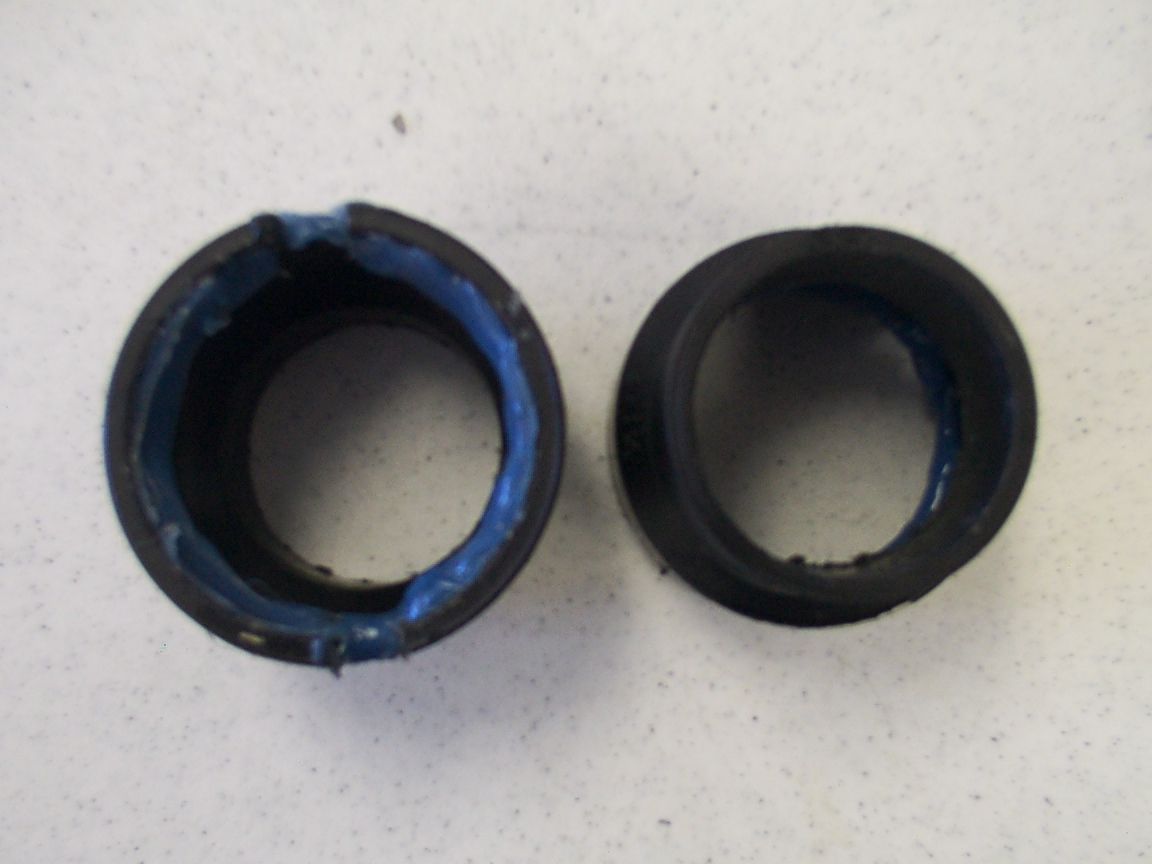 Here is the Crossover assembly off the engine.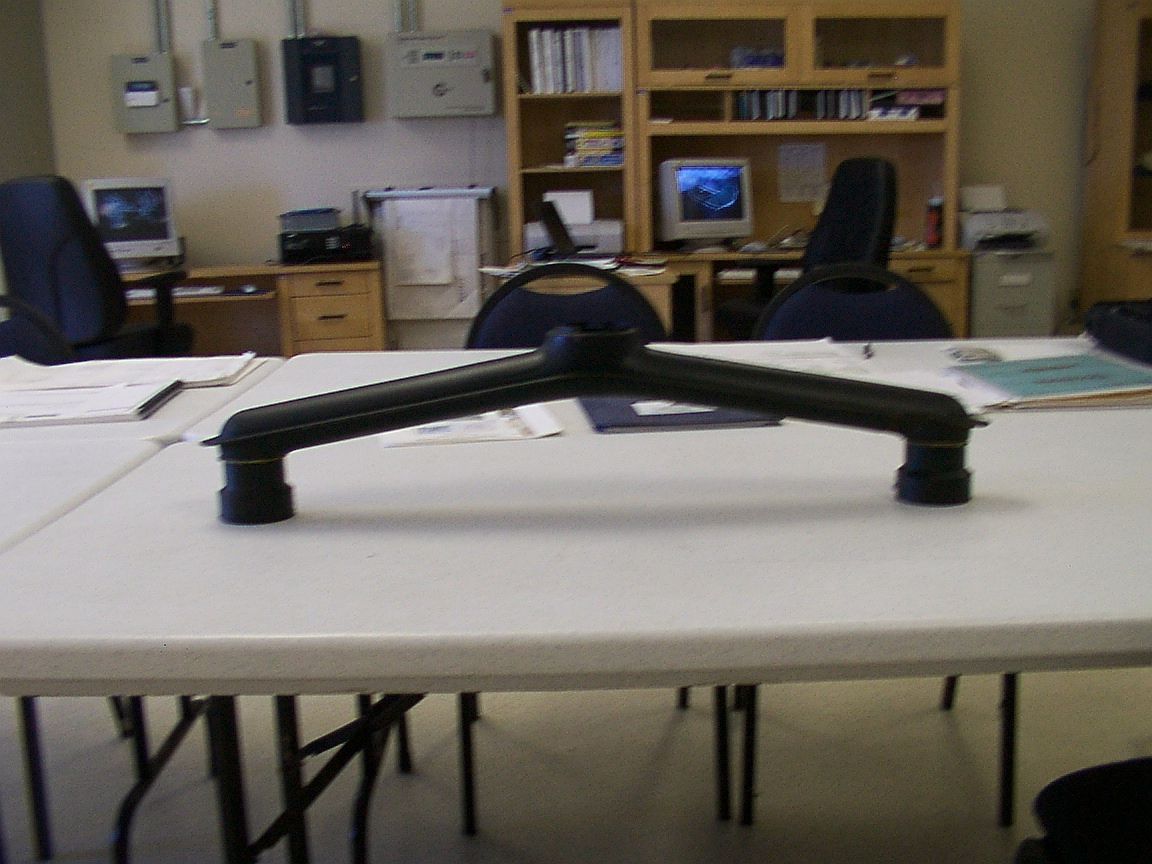 Here is the completly assembled system: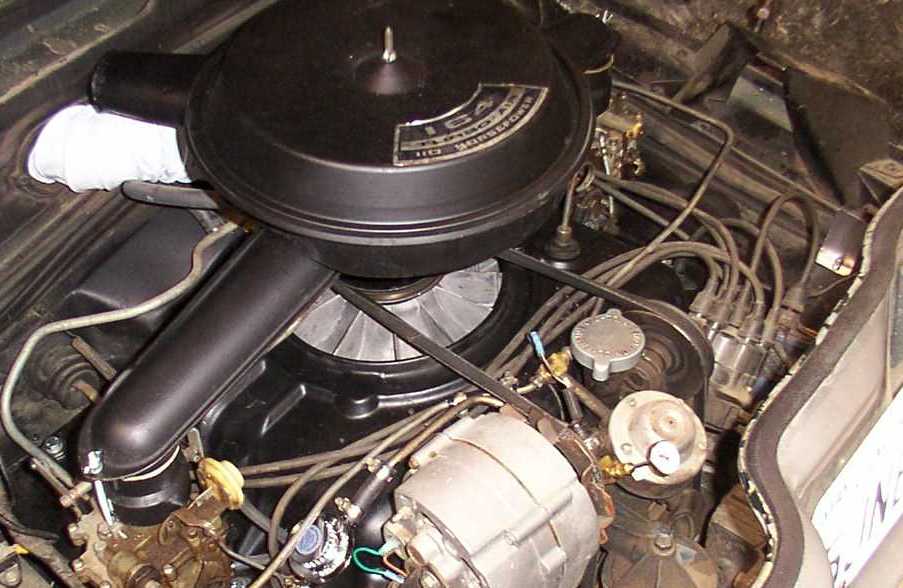 Another angle showing the 4-1/2" bolt and tube used as a Standoff as well as the 3" of clear tubing to extend the PC breather.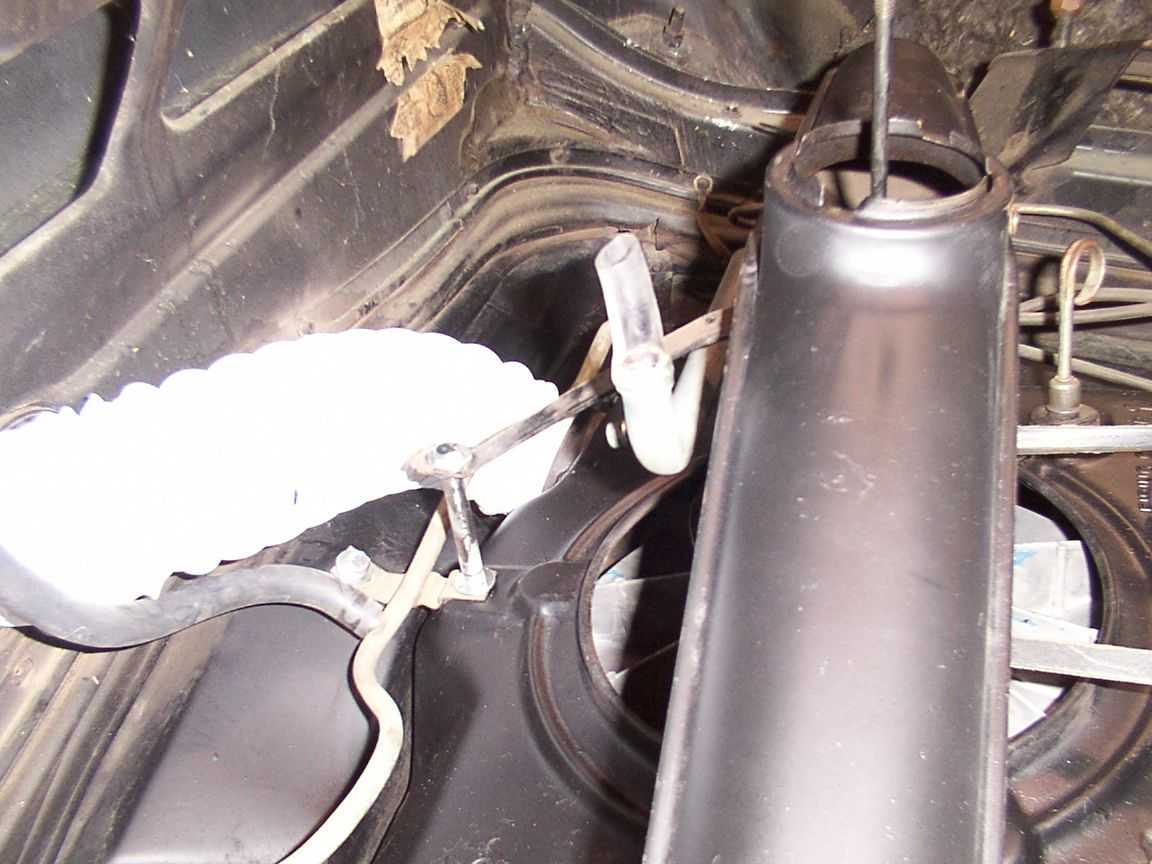 Notice the use of TIEWRAPS to hold the Crossover to the carbs, much simpler to remove assy. This Modification can be "returned to stock" in a minute! And the spare will fit if you use a lugnut UNDER the wheel to hold it up!